Why Should You Become A Digital Transformation Officer?
GSDC's Certified Digital Transformation Officer gives learners an in-depth understanding of the process and technologies such as Cloud computing, DevOps Practitioner, Agile Scrum Methodologies, Cyber Security, and Data Science to meet changing business needs and improve business processes.
A digital transformation officer is in charge of initiatives whose major objective is to increase opportunities by introducing new digital channels, technologies, and goods.
They are also the ones who craft the digital strategy for their organization. In a traditional manner, everyone works in silos and generates value for the business by depending on their own understanding.
Thus, everything becomes chaotic. Digital Transformation Officer removes the silos.
When learners achieve this certification he/she will master all the aspects that come with changing traditional business to modern business through digital transformation.
Learning from GSDC's Certified Digital Transformation Officer certification is an international recognition that helps learners to avoid challenges in complex processes to deliver a digital transformation of business.
Structure of Digital Transformation Officer Certification
Once you are at top of the trending technologies, you are already a step ahead to become a Digital Transformation officer. GSDC offers certifications to a broad range of topics that would help you to become a Digital Transformation Officer.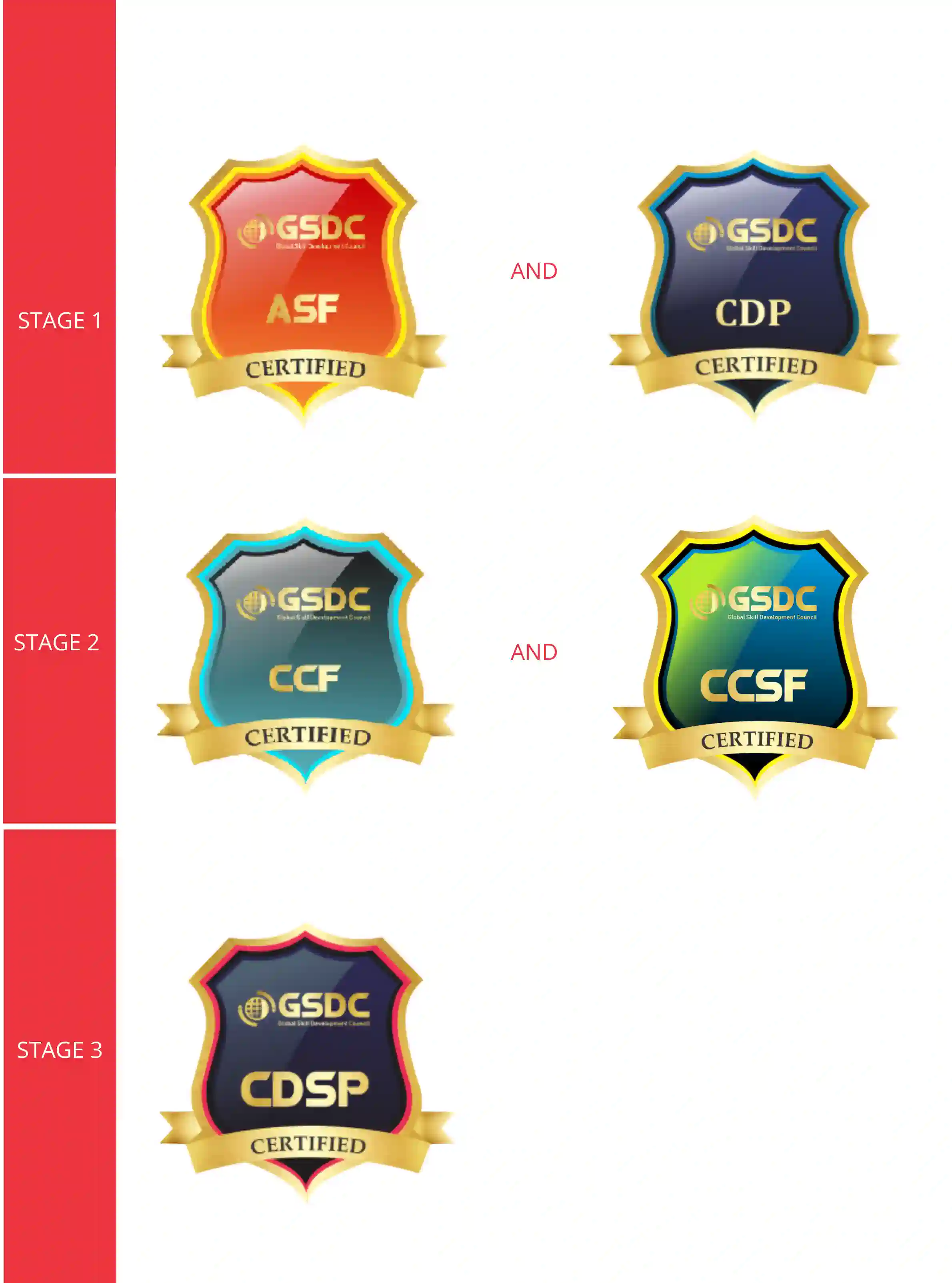 Firstly, you need to complete the Agile Scrum Foundation and DevOps Practitioner certification from GSDC
After you are done with stage 1 certifications you have to go through Cloud Computing Foundation & Cyber Security Foundation certifications.
The goal of the GSDC's Cloud Computing Foundation qualification is to certify for a candidate's proficiency in cloud computing. A balanced certification that tackles both the business and technical aspects of cloud computing is validated by this certification. Employees benefit from participating in the implementation team as knowledgeable team members who are introducing cloud-related topics into the company.
The Cybersecurity Foundation Certification from GSDC is created with an extensive understanding of the difficulties encountered when mapping a safe system and covers the key cyber responsibilities required to offer a reliable system.
After passing the above 4 successfully, you have to complete the Data Science Professional Certification.
The GSDC's Certified Data Science Professional program provides comprehensive instruction in all aspects of data science, covering its core concepts and principles. Data science is built on three key pillars: statistics, machine learning, and business domain expertise. This professional-level credential aids in your ability to comprehend statistics and machine learning from a business standpoint so that you may use data science to move your company forward.
How Can You Become A Certified Digital Transformation Officer?
After the completion of these 5 certifications, you'll be announced as a certified Digital transformation officer and will be rewarded with a certificate and badge as well. Not only that, but you'll also be accepted and known at the International level to become a GSDC accredited professional.