Welcoming our advisor Anil Santhapuri
- 20/05/2020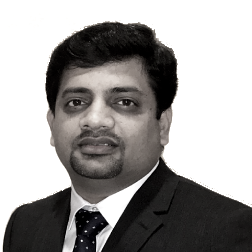 Name: Anil Santhapuri
Designation: Director, Learning and Development
Company: CGI, Bengaluru
Country: India
GSDC gladly announces the onboarding of our new advisor Anil Santhapuri. This new addition means so much more than just an onboarding since this Learning and Development Director of CGI, Bengaluru has devoted himself to developing and implementing a pan APAC-wide Learning and Development Strategy in alignment with business plans and priorities, Implementing Human Capital Strategy for the region.
His main expertise include Reskilling the workforce in the emerging and digital capabilities; Graduate Full Stack Development; & Diversity and Inclusion, Implementing a Capability Development model to deliver world-class learning methodologies and initiatives that create business value, Creating a culture of learning in the region with a focus on learning agility, agile mindset and digital skill enablement, Engaging business leaders as sponsors/champions in a governance framework to co-create talent solutions, Developing agile training development methodology (content and curriculum development approach) to work with both internal and external partners, Measuring L&D metrics and publish the dashboard using the TDRp methodology, Leading a team of L&D professionals which includes learning consultants, learning operations, instructional designers, facilitators, etc, Partnering with a vast network of global vendor partners to create a talent ecosystem.
Anil has proved his skilled personality while being recognized as the Top40HRUnder40 as an emerging HR leader in India and one of the Top 10 under 40 Training & OD professionals globally. We welcome Anil to our GSDC family with open arms in the hope to maintain an enriched standard in order to certify IT professionals across the world.