Welcoming our advisor Atul Anand
- 15/05/2020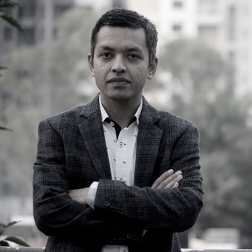 Name: Atul Anand
Designation: ASM Programme Manager/ Application Service Manager in Transition Application Services
Company: Toll Technology Centre
Country: India
GSDC expects to see a turning point with new advisor joining our team pretty often. And that opportunity has even turned greater when Atul Anand joined the team recently.
With his 12+ years of industry experience, Atul has shown his skills into Mobility, Cloud, OPEX, Agile, SAP Service Delivery, Project Management, Vendor Management, People management, ITIL, Audits, and PCMM. He has worked in various profiles like Global Application Service Manager, Regional Client Experience Manager, Global Service Delivery Manager-SAP in the past, and currently is working as an ASM Programme Manager.
What makes Atul stand out of the crowd is winning the award of CIO500 Award 2019 by Enterprise IT world, Innovative CIO award 2018 by Bitstream Mediaworks, CIO- Cognitive & Emerging Technologies 2018 by Computer Society of India Est 1965, Top 100 CISO Award 2018, ITNEXT100 CIO award 2017. Apart from that, he also completed 6 records of achievement certification @openSAP - 2019: Digital Transformation track: Enterprise Machine Learning, in a Nutshell, Information Security Management, in a Nutshell, SAP Leonardo IoT for Intelligent Enterprise, SAP Leonardo-Enabling the intelligent Enterprise, SAP Leonardo- an Introduction to Blockchain, Leadership in Digital transformation and achieved Certified Digital transformation officer badge from EXIN by completing 5 certifications in Digital technology and service management.
We are glad that this contributor to Success Certification as CEO at ATOS and as an HR in SVP to achieve PCMM level5 for ATOS India has joined our advisor team and will keep nurturing us in the future with his experience and knowledge.